How Can You Avoid Overpaying for Real Estate in Indore
.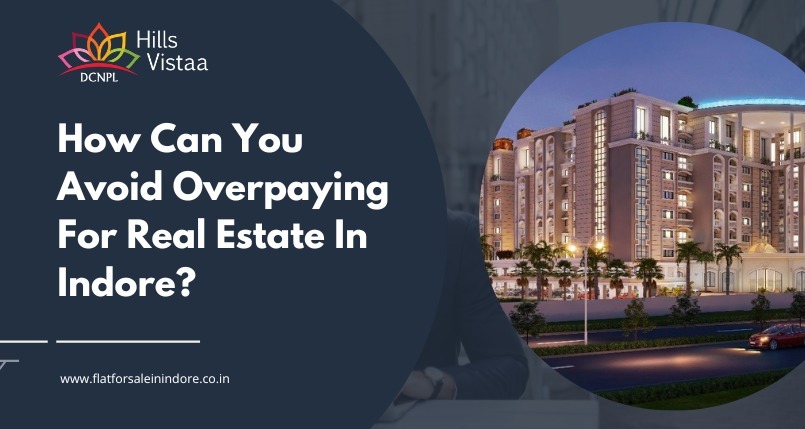 Following the severe pandemic, current market circumstances imply that the Indian housing market is recovering from lows in most metropolitan areas. Now is the moment if you've been thinking about making a move.
Buying and selling real estate in Indore could make you money.There is confidence in the country's economic environment, and interest rates are also advantageous to investors. It implies you can begin your investing. You should have extensive industry knowledge and be able to learn from the failures of others to avoid making them yourself. Individuals working in real estate make one basic error at times like this. They overpay due to the flourishing market dynamics, which may hurt them later.
Evaluate the Market:
Real estate transactions often necessitate more research than bargaining. Before you invest, study the market. Analyze market information and speak with local real estate professionals to find out what is selling and for how much. This should give investors a notion of demand-supply, price projections, market changes, etc. They should also investigate the physical infrastructure, adjacent developments, other business centers, schools, social infrastructure, etc. All of these inquiries can assist you in determining your financial capacity for real estate in Indore.
Adjust Your Budget:
Never hurry into purchasing real estate in Indore; it could be among the worst mistakes you ever make. There can be numerous enticing chances that are difficult to pass up. First, examine your budget concerning the properties you wish to purchase. Ensure you are not investing more than you've budgeted to purchase real estate in Indore. You may save a lot of money if you don't spend all of your money simultaneously. You may wind up overpaying if you do not control your budget.
Outstanding Loans:
When purchasing a home, you must conduct extensive research on the liabilities of the property. You can request that the seller furnish you with all relevant information and documentation regarding the property. People are also capable of deception. They may sell your property without revealing the debts and take the property's real value, in which case you'll have to return the loan. It may cause you to overpay for the property. So it's up to you to scrutinize every detail and determine whether you're getting the greatest price. You can consult the professionals at DCNPL Hilla Vistaa and take their advice and avoid overpaying on real estate in Indore.